Start your day off right with a hearty breakfast at the Corral! Choose from classic breakfast staples such as country-fried steak and eggs, or mix things up with a Cowboy omelet.  Don't forget to try our famous house Bloody Mary… it will give you an extra kick in your step!
View Breakfast Menu
Take a break from your Montana snowmobiling adventure and stop in for a bite to eat to refuel.  From a classic Ruben to a cheesesteak, our sandwich selection has something for everyone! Craving a juicy burger? Try our fire burger or bourbon burger… you won't be disappointed!
View Lunch Menu
After a day full of exploring Montana's backcountry, end it with a delicious dinner at the Corral. Share with family and friends from our menu of appetizers like jalapeño poppers and beef sliders. Or savor it all yourself with a real Montanan Elk or Bison entrée.
View Dinner Menu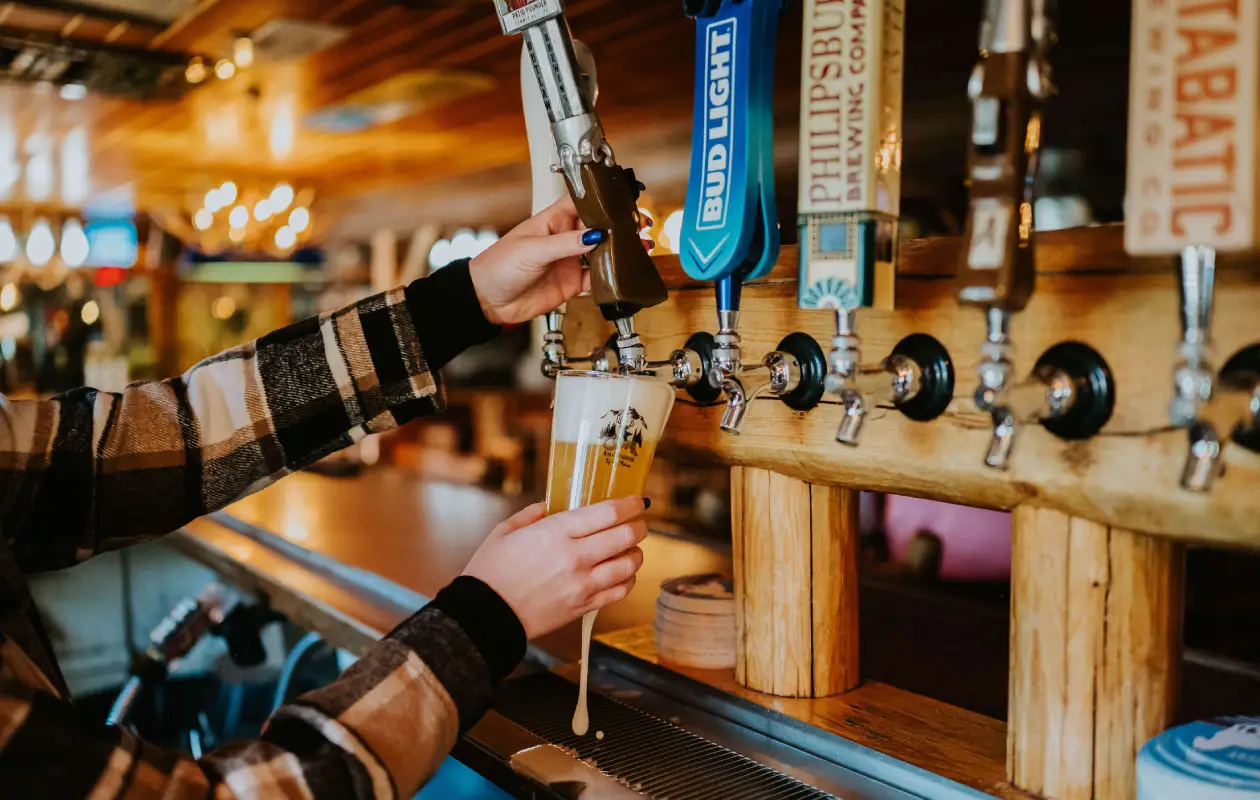 After enjoying our Big Sky snowmobile rentals or summer side by sides, top your adventure off with a refreshing beer straight from the tap. The Corral Bar caters to local breweries serving drafts such as Outlaw's Gambler Amber of Bozeman.
View Bar Menu
Gallery