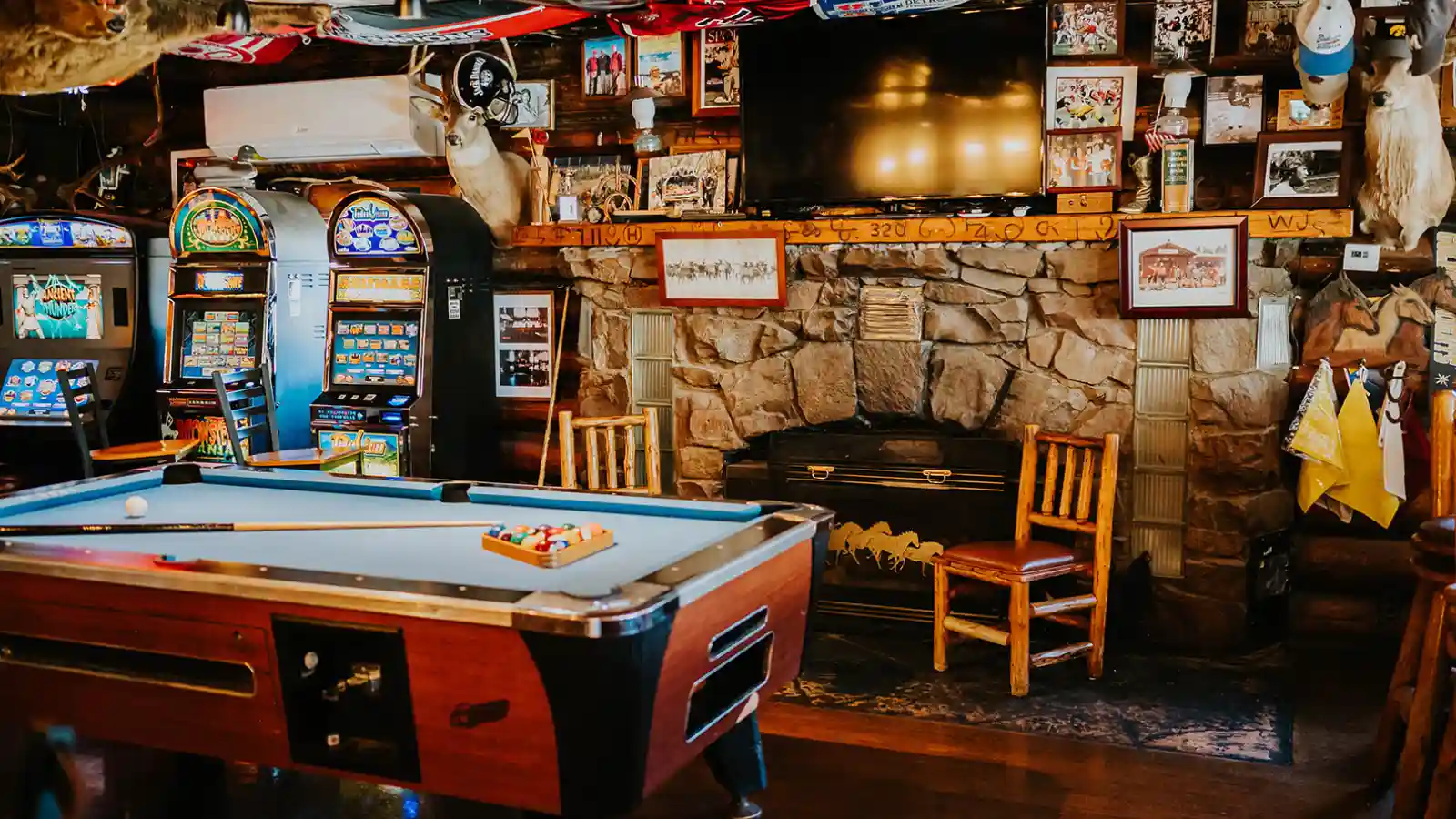 All you need in Big Sky, Mt
If you're looking for a true Montana experience, look no further than Big Sky's Corral Bar, Steakhouse & Motel! Our down to earth atmosphere, delicious food, and memorable adventures can all be found right here at our location.
The historic Corral Bar has been Big Sky's legendary watering hole since 1947. It is within walking distance to the Gallatin River, famous for its fly fishing, as well as other nearby adventures such as horseback riding, skiing, hunting and hiking. We offer an unbeatable location for riding side by sides in the summer and snowmobiles in the winter since the trails are right outside the back door!
Located just 20 miles north of Yellowstone National Park and 5 miles south of Big Sky, we're close to all of Montana's famous recreational activities.
Our Long History
The Corral was built in 1947, making it one of the oldest log structure in Big Sky, Montana. This very special and interesting place was originally a dance hall and bar where patrons came to have fun and dance the night away. In 1974, the motel portion was added to the property, giving visitors a place to hang their hats after a night of dancing.
In 1988, Dave House and Devon White took over the property, and they both decided the Corral needed some grub. The two owners built a large kitchen in 1994, and now it's known for serving up real Montana food like meat and potatoes. The Corral has become a fixture in the Big Sky community, and older generations love to reminisce about the good times they had at the Corral. Now in the hands of a 5th generation Montanan family, dedicated to preserving a true Montana experience, the Corral's legacy lives on. Stop on by for some good eats, good conversation, and good memories.
View Events
Side by Side & Snowmobile Rentals
The Corral Bar has partnered with Summit All-Terrain Rental to bring all the fun right to the Big Sky area! Choose from side by side rentals in the summer or snowmobile rentals in the winter and take off straight from the Corral Bar to start your outdoor adventure!